Pack your bags and join us as we celebrate our first Miniature Luncheon event at the NC Museum of Dolls, Toys & Miniatures. We are excited about the new location for our collection and want you to be a part of it!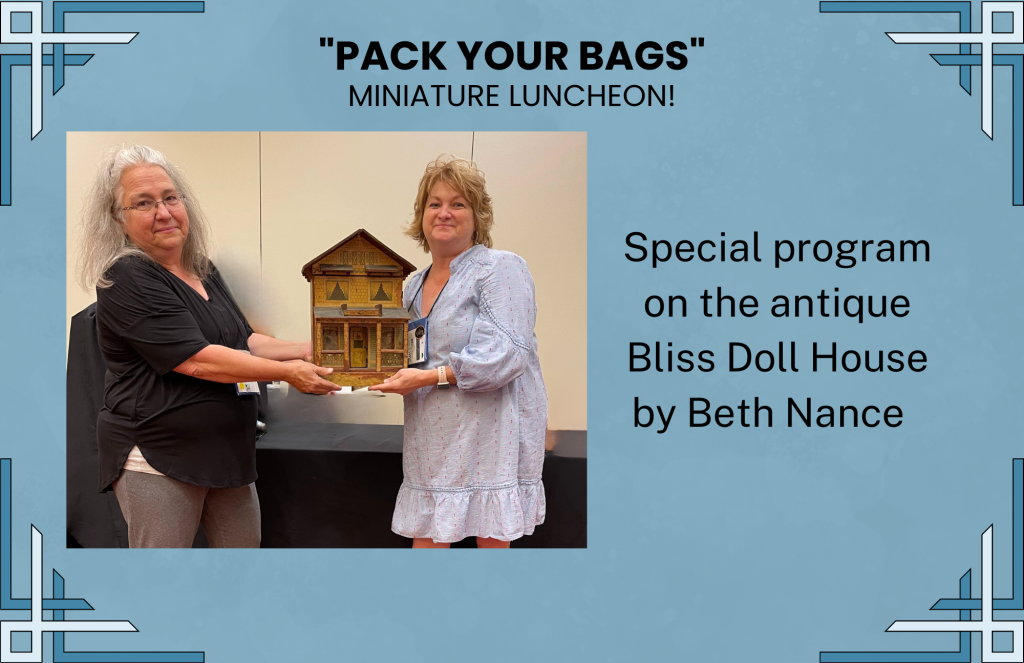 Our luncheon will take place from 9:30am to 3:00 pm and will feature a hearty lunch along with some presentations focused on historical miniatures, miniature artistry, and miniature collecting. There will also be a "Mini Mart", a silent auction, a chance to win some special items, and lots of gifts and special treats!
All proceeds from the event will go help complete the work at the new museum location. After the luncheon, join us at the museum for a tour and reception of our current miniature collection along with the dolls and toys that have always been a part of the museum.
Don't miss our first celebration of all things small. Tickets are limited so be sure to book early to secure your spot at this special celebration. The cost of the event is $85.00.
October 21 @ 9:30 am

-

3:00 pm
Country Club of Salisbury